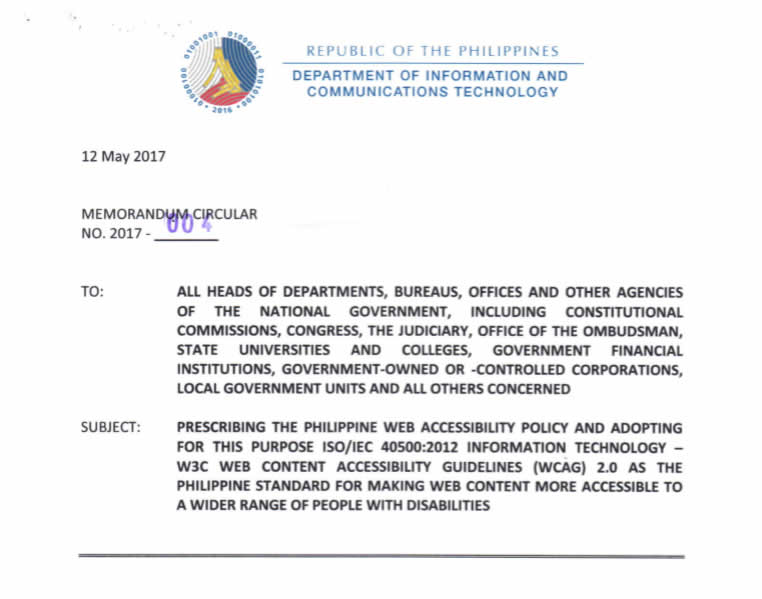 Snapshot of the First Page of DICT Memo Circular No. 4
The Philippines now prescribes the Web Content Accessibility Guideline No. 2 as the "PHILIPPINE STANDARD FOR MAKING WEB CONTENT MORE ACCESSIBLE TO A WIDER RANGE OF PEOPLE WITH DISABILITIES".
In a Memorandum Circular No. 4 issued by the Department of Information and Communications Technology (DICT), all heads of the departments, bureaus, offices and other agencies of the National Government, including constitution commissions, congress, the judiciary, office of the ombudsman, state universities and colleges, government financial institutions, government-own or -controlled corporations, local government units and all other concerned must comply with the Philippine Web Accessibility Policy using the international standard.
The Memo Circular was signed by DICT Secretary Rodolfo Salalima on June 9, 2017.
You may view the original Memo Circular from the DICT Official Website on this link in downloadable PDF format of a digital image.
You may also download the Memo Circular in MS Word Docx format here.
Another format in Memo Circular in text format here.