A series of consultation meetings among members of the iGov Team led to the partial web adoption of all national government websites to Administrative Order 39, an order Mandating Government Agencies to Migrate to the Government Web Hosting Service (GWHS) OF THE Department of Science and Technology – ICTO (DOST-ICTO).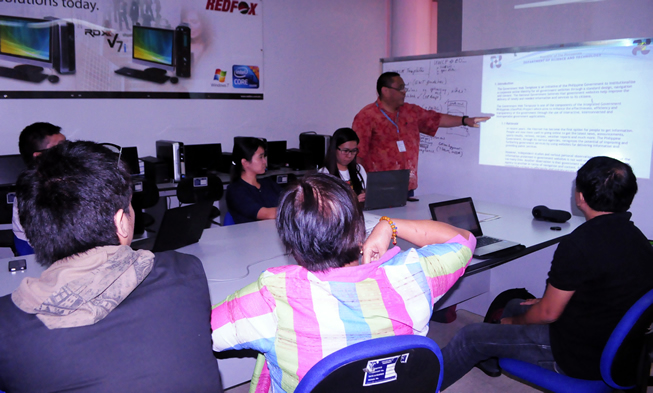 Mr. Al Alegre, Technical Consultant of ICT Office explains about the template migration.
The Integrated Government Philippines (iGovPhil) Project is an essential element in the implementation of the e-Government Master Plan of 2013-2016, which aims to improve processes in government to provide better services to both citizens and businesses, as well as promote public participation.
The 470-million-peso iGovPhil Project, launched on 28 June 2012, is one of the latest projects that seek to achieve a higher level of e-governance or the application of Information and Communications Technology (ICT) to rationalize government operations and improve the delivery of goods and services to the people.